Custom Request
Send request
Best boosting deals in under 2 minutes
Get offers

Choose the best booster

Purchase service

Level up!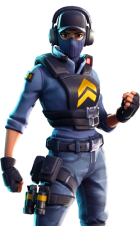 Buy Tower of Fantasy Power Leveling Services
Tower of Fantasy can involve a lot of grinding. Whether it's reaching new character levels, boosting CS scores, exploration milestones on the map, farming matrices and equipment, completing quest lines, ruins, climbing up the PvP leaderboard or just doing the dailies on the regular, sometimes you just wish you could offload it to someone else, while maintaining an account that is still quintessentially yours, with the name, appearance and focus that you chose.
For players like that, Eldorado.gg offers custom power leveling service which allows you to relax, while professional gamers take you where you need to be. Order ToF boosting service now and never worry about missing out or falling behind in the game again!