Power Leveling
Send request
Best boosting deals in under 2 minutes
Get offers

Choose the best booster

Purchase service

Level up!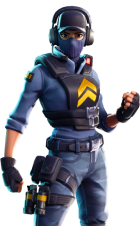 WoW Classic Level Boost Service
Raiding started back in WoW Vanilla and has been the core of the game ever since. Many veteran players remember how difficult WoW Classic leveing back in the original game was. In the run up to the release of Classic WoW, many players were debating whether it would still be a difficult experience. It turns out, leveling isn't too difficult in Classic WoW, but getting the gear you need is very time-consuming. WoW Classic Boost helps you to acquire gear faster.
WoW Classic Power Leveling
Wow Classic level boost, can help you to get the best armor and weapons in the game, in a short time. Raid bosses only drop a few pieces of gear each time they are killed. This means it can take you several months to gear out your character by killing the same raid bosses every week. This can get a little boring for some players. Of course, getting the best gear for your character is a very rewarding experience, but that doesn't make the process any less frustrating.
Buy WoW Classic Boosting
Many World of Warcraft Classic raids also require the completion of attunement quests before you can even enter the instance. These quest chains are often long and take a lot of time because they require a high degree of travel. You can also find raid attunement quest boosting for WoW Classic power leveling if you want to skip this process altogether.
Eldorado is not affiliated, associated, authorized, endorsed by, or in any way officially connected with Blizzard Inc., World of Warcraft, World of Warcraft Classic, or any of its subsidiaries or its affiliates. The official Blizzard website can be found at: https://www.blizzard.com/
The name World of Warcraft, Wrath of the Lich King, as well as related names, marks, emblems and images are registered trademarks of their respective owners. Use of trademarks is covered by fair use principles under EU Regulation 2017/1001, Article 14.